Singapore's Most Popular Tuition Agency for Math
Unlike other generalist tuition agencies, we have chosen to specialize in only Mathematics because it is our core strength.
Our 17,000+ Math tuition teachers focus all resources on perfecting the studying and revision of Maths.
This is why our students continue to excel in their Maths exams every year. Since 2012.
Hire Expert Teacher - Singapore Tutors specializing in Math
Primary School Math Tuition
PSLE Math Tuition
Secondary School Math Tuition
GCE O Level Math Tuition
Integrated Programme Math Tuition
Junior College Math Tuition
GCE A Level Math Tuition
International Baccalaureate Math Tuition

The best Math private tuition in Singapore.
Private tutors who conduct 1 to 1 Math tuition at your home.
Largest tuition agency in Singapore for Math tutors.
Tutors: Please ensure that you have registered at: https://math-tuitionsingapore.com/many-tuition-assignments-urgent-jobs/

We are not able to accept any tutor registrations through this Hire Tutors form. Thank you
Our experienced Math tuition teachers go the extra mile to prepare students to achieve at least 1 grade improvement within this semester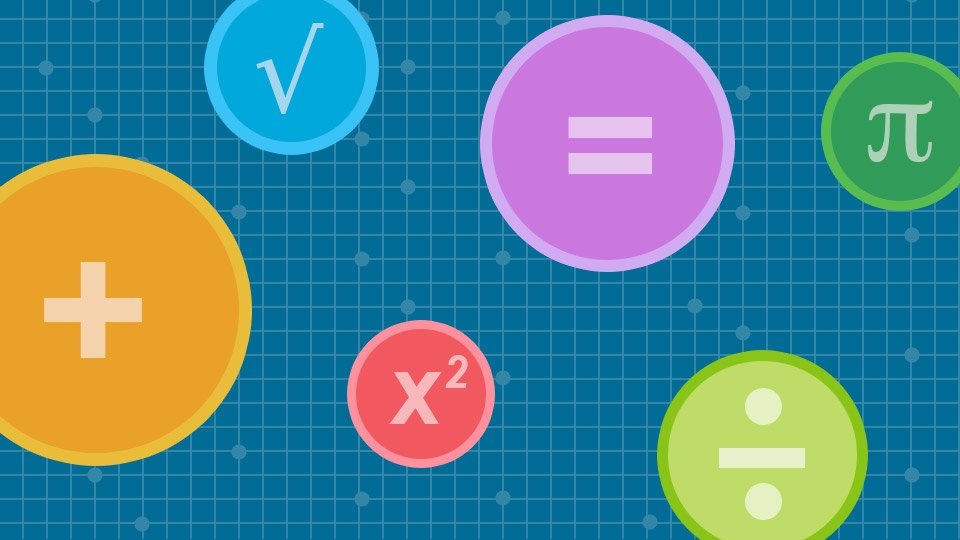 Our expert home tutors scored A's for their own PSLE, GCE O Level and A Level exams. They have helped many students solve complex Maths questions
Qualified Maths Tuition Teachers
Choose from MOE teachers, tutors with PhD, Master's, Bachelor's, or experienced university undergraduates
Our committed Maths tutors have between 2 to over 30 years of successful private tuition experience
Clear, patient explanations, and reinforcement of important concepts. Current syllabus, latest MOE exam requirements, effective techniques
Specific corrective actions to improve and strengthen your  Math analytical skills. Get the process right, so that you can gain marks
Do well in Math, so that you can move on to more important stuff
Lessons by Math Tuition Singapore produce consistent grade improvement and distinction rates every year.

We nurture confident, passionate students and high achievers.
The pace of Math lessons in school is so fast.
Before you can start to understand, the teacher has already moved on to the next difficult topic.
Along the way, problem sums get more difficult and complicated.
As you grow older, the challenges become greater. Many students then start to hate Math.
If you don't strengthen your foundation NOW, you will be left further and further behind your classmates.
Almost all students who do well in Mathematics are able to score high grades because they managed to find and hire good Math home tutors.
Being good in Math is very important, because you will need good Math skills when you study Chemistry, Physics, Combined Science, Economics, or Principles of Accounting.
Maths lessons that are focused on YOU
We have assembled a team of professional Maths tuition teachers who have proven track records to help students who are weak in Maths, or to guide students who are already achieving strong A's and want to maintain their good grades.
Many of our clients are MOE teachers themselves, who want to ensure that their children score the highest grades
Your Math answering skills are equally as important as your ability to understand the concepts.

Learn proven, correct, and effective methods to truly understand Math, and prepare meticulously for your exams.

Tutors from Math Tuition Singapore will guide you on critical thinking skills, and will help you to identify and master the best solution for problem solving & heuristics.

You will learn how to dissect and interpret questions from the exam marker's perspectives, given the time constraints in exam conditions.

When you can give them that the answers they are looking for, they will give you the higher marks you need.

A typical student has to battle hard to be heard in an average class size of 38 students during lessons in school.

Whether you are an advanced student seeking AL1 at PSLE, or want to achieve much better grades at your O Levels or A Levels, Math Tuition Singapore has the largest database of specialized home tutors who can customize their lessons according to your requirements and goals.

Practice, learn more, learn again, practice. Using proven methods.

So that your grades will start to improve this semester.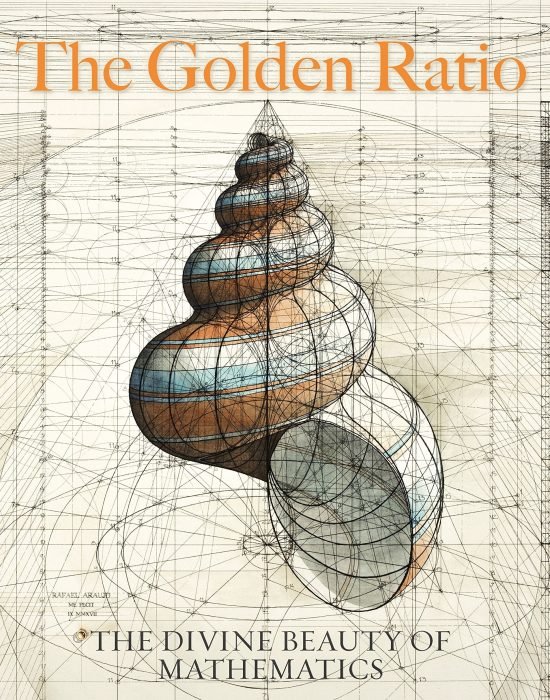 Tutors from Math Tuition Singapore have consistently maintained a high success achievement rate since 2012.
We are passionate and skilled in Mathematics, and are able to produce the most top scorers in Math at PSLE, O-Levels and A-Levels.
Our students do well because our tuition teachers reinforce key concepts in each Math chapter.

Students are taught crucial answering techniques for common and uncommon exam questions. You will also learn how to:
Restate or simplify the Math problem
Contend with the ambiguity and uncertainties in Math questions
Benefit from our practice problems, which are specifically selected to repeat and reinforce what the student learns in school that week
Look out for various keywords and to answer questions in systematic steps
Gain an advantage from inquiry-based learning, asking guiding questions to trigger and kickstart the analytical process of solving Math
MATH TUITION SINGAPORE SERVICE AGREEMENT
By accessing and using the Math Tuition Singapore website, its tools and services (regardless of whether you have a registered account), you have acknowledged your consent to our Terms and Conditions without limitation or qualification. You represent and warrant to us that you have the right, authority and capacity to use the Site and that you will use the Site in a manner which complies with all applicable laws and regulations.
These Terms of Service (TOS) are generated to the best interest of all Clients, (parents, guardians, and students), Tutors, and Math Tuition Singapore (company, companies within the Group Holding entities, directors, advisors, employees and corporate partners). Please read these conditions carefully before using this Website. The Privacy Policy, and Agreements with the Client and Tutor are described fully. If you do not understand any part of the Terms, do clarify with us.
Math Tuition Singapore may revise these Terms and Conditions at any time by updating this or related postings and Users are subject to such Terms and Conditions as amended, modified, and/or substituted by Math Tuition Singapore from time to time, at our discretion. You are bound by any such revisions and should therefore periodically visit this Site to review the then current Terms and Conditions to which you are bound.
DEFINITIONS
References to "Our", "Us", "We" and "Math Tuition Singapore" shall be references to Math Tuition Singapore.
References to "You", "Your" and "Users" shall mean references to user(s) visiting this web site, as the context requires, for any reason regardless of whether you have a registered account.
References to "Tutor" or "Tutors" shall be references to user(s) who have registered. He/She has explicitly stated his/her interest in receiving tutoring assignments.
References to "Client", or "Clients" shall be references to user(s) who formally makes a request to engage Math Tuition Singapore' services. He/She has explicitly stated his/her interest in hiring a tutor from us.
"First Month" refers to the first 4 weeks of active lessons, and is not based on the calendar month.
"Commission" refers to the amount Math Tuition Singapore levies for a successfully matched tuition assignment.
SITE CONTENT
The contents of this Website, such as text, logos, images, trademarks, service marks, trade names, and other material are proprietary to Math Tuition Singapore or its content suppliers.
The compilation of all content in the Website is the exclusive property of Math Tuition Singapore and is protected by copyright. Photographs are published as submitted by tutors. Unauthorized use of the material may violate copyright, trademark, the laws of privacy and publicity, communications regulations and statutes, and other laws.
You may not modify the material, or reproduce, display, republish, sell, or distribute in any manner for any purpose.
Math Tuition Singapore neither warrants nor represents that your use of materials displayed on this Website will not infringe the rights of third parties.
This Website may be linked to other websites which are not maintained by Math Tuition Singapore. Math Tuition Singapore is not responsible for the content of those websites. The inclusion of any link to such websites does not imply approval of or endorsement by Math Tuition Singapore of the website or the content thereof. You should be aware that the privacy policies of these sites may differ from our own. We are not responsible for the personal data policies/practices of such other websites and advise you to read the privacy statements of each website you visit which may collect your personal data.
In instances where the website quoted data from data.gov.sg the datasets provided by the Singapore Government and its Statutory Boards via data.gov.sg are governed by the Terms of Use at https://data.gov.sg/terms.
Any analysis or transformation of data are made by Math Tuition Singapore and shall not be attributed to the sources from which we derived our analysis.
INDEMINITY
Users shall indemnify Math Tuition Singapore, our subsidiaries, content contributors, sources, affiliates, officers, agents or other partners and employees, from all costs and expenses, claim, liabilities, (actual or consequential) of every kind and nature known and unknown, arising out of any use of the Website.
Users acknowledge that Math Tuition Singapore is not liable for direct, indirect, consequential or any other form of loss or damage that may be suffered by any users through the use of the website including loss of data or information or any kind of financial or physical loss or damage.
TUITION RATES
The ranges of tuition rates indicated on this Website are only for reference purpose. The actual rates differ for each individual tutor, which can be higher or lower due to different factors.
MODIFICATIONS TO SERVICE(S)
Math Tuition Singapore reserves the right at any time and from time to time to temporarily or permanently modify, discontinue, withdraw aspects of the Math Tuition Singapore, or the entirety of it, where we have legal or commercial reasons to do so.
Users agree that Math Tuition Singapore shall not be liable to you or to any third party for any modification, suspension or discontinuance of the Service.
MEDIATION IN DISPUTES
Disputes rarely happen. Math Tuition Singapore will not act as an arbitrator.
or mediator for any conflicts or disagreements that arise between the Tutor and the Client. However, we are always prepared to offer our suggestions.
In the event that you have a dispute or claims against one or more.
Users, you shall release Math Tuition Singapore, their respective directors, employees, representatives and corporate partners from all damages and claims (direct and indirect, actual and consequential) arising out of such claims and disputes.
LIMITATION OF LIABILITY
Without prejudice, Math Tuition Singapore' maximum liability arising out of or in connection with the Website or your use of the Website and Services, regardless of the cause of action, will not exceed the Commission amount received by Math Tuition Singapore in the course of matching a Tutor with the Client, or S$150, whichever is lower.
MATH TUITION SINGAPORE'S PRIORITY
There is a high volume of daily matching transactions at Math Tuition Singapore. We might therefore be short of manpower at times, especially during peak periods. We always answer – and usually complete a successful match – within 2 business days. We do apologize if for any reason we cannot assist anyone promptly.
To ensure success of the Tuition Assignment, Math Tuition Singapore is selective of the type of students we accept as there is a small percentage of students who are not suitable for tuition.
MISREPRESENTATION
False information submitted to Math Tuition Singapore will be reported to the Singapore Police Force, the Ministry of Education and/or any individual/organization/company related to the provider of the false information, to protect public interest.
COOPERATION WITH OTHER TUITION AGENCIES
In the event when Math Tuition Singapore is unable to handle any tuition assignment, Math Tuition Singapore will contact other tuition agencies within our network, with the objective of securing a suitable match.
GENERAL INFORMATION
The Terms and Conditions constitute the entire agreement between User(s) and Math Tuition Singapore.
GOVERNING LAW AND JURISDICTION
The Terms of Use shall be deemed to be a contract made in Singapore and shall be subject to, governed by, and interpreted in accordance with the laws of the Republic of Singapore for every purpose.
SERVICE TERMINATION
Math Tuition Singapore reserves all rights to deny or terminate its services to any Client or Tutor at any point of time without prior notice.
Math Tuition Singapore may under certain circumstances, at any point in time, and without prior notice immediately deny or terminate access of all offerings within the Service to any Client or Tutor. All terminations shall be made at Math Tuition Singapore's sole discretion, and Math Tuition Singapore shall not be liable to you or any third party for any termination in Services.
Cause for such termination shall include but is not limited to:
Breaches or violations of the Terms and Conditions or other incorporated Agreements or Guidelines

Requests by law enforcement or other government agencies

Request by you for account deletion

Discontinuous or material modification to the Service or any part thereof

Extended periods of inactivity

The User has engaged in fraudulent or illegal activities

Nonpayment of any fees owed by the User in connection with the Assignments or other issues
EXPERIENCED AND QUALIFIED TUTORS WITH PROVEN TRACK RECORDS
Your tutors from Math Tuition Singapore know how to be academic mentors in order to inspire their students to study smarter.
This results in consistently good grades, and develops the student's interest in the difficult subjects.
EXCEPTIONAL TUTORS WITH PROVEN ABILITIES TO TEACH
Our qualified tutors have proven success in the subjects that they teach, so they can guide their students using practical and proven ways for them to understand the latest MOE curriculum faster and more effectively.
LEARN EFFECTIVE STUDY SKILLS, FOR GREATER ACADEMIC SUCCESS
Qualified tutors from the Math Tuition Singapore team can help your child organize their time, prioritize the different assignments and sequence of knowledge, and develop critical thinking and time management skills.
Math Tuition Singapore has placed thousands of reliable tutors with students at all academic levels and subjects, across Singapore.
Our experience in knowing what works and what does not ensures that all you need to do is let us know your requirements and preference.
We will immediately tap on our expertise and network to recommend reliable and qualified tutors to you.
Tuition can start within this week.
Find qualified tutors today, at Math Tuition Singapore.
We are Singapore's Top Tuition Agency.
Math Tuition Singapore has a team of qualified tutors who specialize in teaching university and polytechnic level modules, for undergraduate students who need private tuition and are studying at NUS, NTU, SMU and universities with a presence in Singapore.
Copyright © Math Tuition Singapore
The complete MOE syllabus: With careful step-by-step exam preparation
Every year, Math Tuition Singapore focuses on the most relevant topics. We use the most updated lesson plans.
Our Math tuition teachers understand that students have busy schedules.
The goal of our Math home tutors is to create a syllabus and learning pace that allows the student to outperform in the examinations, yet does not require excessive studying time.
The Mathematics exam paper can seem overwhelming at first, with numerous topics, multiple concepts, and endless complicated equations ― but we are confident that our students can master the required topics in time for the exams.
8/10 of all students improved their grades from the previous year
(These figures do not include students who were already obtaining distinctions)
72% of our PSLE Math students scored AL1 to AL3 last year
7 / 10 of our O-level Math students obtained a distinction
6 / 10 of our A-level Math students achieved an A
Math Tuition Singapore hires only experienced and qualified Math tuition teachers.

Choose from MOE teachers, tutors with PhD, Master's, Bachelor's, or experienced university undergraduates.

Latest MOE syllabus and exam requirements.
Math Tuition Singapore is confident that you will outperform your peers
Our tuition agency is the first choice of parents and students.
Receive individual professional attention in Mathematics, so that you can quickly understand and apply what is required in your homework and exams.
Your Math results will be excellent, year after year.
Develop your critical thinking, reasoning, application and meta-cognitive skills.
Build confidence, and prepare to tackle any challenge you face in your Mathematics examinations.
Do well in Math, so that you can move on to more important stuff
Tuition Assignments - Choose from over 100+ new daily tutor jobs
Math Tuition Assignments Registration Form
Primary School Math Tuition
PSLE Math Tuition
Secondary School Math Tuition
GCE O Level Math Tuition
Integrated Programme Math Tuition
Junior College Math Tuition
GCE A Level Math Tuition
International Baccalaureate Math Tuition

Many assignments for Math tutors Singapore.
Best home tuition rates, according to the tutor's experience, academic qualifications and ability to help their students' grades to improve.
Math home tuition in Singapore: In person (preferred by parents and students), and online tuition.
Parents are always seeking teachers for IB tuition Singapore, and experienced tutors for primary school, secondary school, IP, GCE O Levels and GCE A Levels.