Unlike other generalist tuition agencies, we have chosen to specialize in only Mathematics because it is our core strength. Our committed tuition teachers focus all resources on perfecting the studying and revision of Maths. This is why our students continue to excel in their Maths exams every year
FIND BEST MATH TUITION SINGAPORE
Hire Expert Teacher - Math Tuition Singapore
We are not able to accept any tutor registrations through this Hire Tutors form. Thank you
Established by former moe teachers
First Choice Of Parents & Students
Proven Results, Great Track Record
Our dedicated tutors have consistently produced students with excellent Maths results for PSLE/primary school, GCE O Levels/secondary school, and for GCE A Levels/junior college


Receive individual professional attention in Mathematics, so that you can quickly understand and apply what is required in your homework and exams
Our experienced Maths tuition teachers go the extra mile to prepare students to achieve at least 1 grade improvement within this semester
Our expert home tutors scored A's for their own PSLE, GCE O Level and A Level exams. They have helped many students solve complex Maths questions
Qualified Maths Tuition Teachers
Choose from MOE teachers, tutors with PhD, Master's, Bachelor's, or experienced university undergraduates
Our committed Maths tutors have between 2 to over 30 years of successful private tuition experience
Clear, patient explanations, and reinforcement of important concepts. Current syllabus, latest MOE exam requirements, effective techniques
Specific corrective actions to improve and strengthen your  Maths analytical skills. Get the process right, so that you can gain marks
Develop your critical thinking, reasoning, application and meta-cognitive skills.
Build confidence, and prepare to tackle any challenge you face in your Mathematics examinations
8/10 of all students improved their grades from the previous year

(These figures do not include students who were already obtaining distinctions)
72% of our PSLE Maths students scored A* or A last year
7 / 10 of our O-level Maths students obtained a distinction
6 / 10 of our A-level Maths students achieved an A

We hire only experienced and qualified Maths tuition teachers. Many have First Class Honours, Master's or PhD's

Latest MOE syllabus and exam requirements
Tuition Assignments Math Tuition Singapore Form
Tuition Assignments - Choose from over 100+ new daily tutor jobs
Maths lessons that are focused on YOU
We have assembled a team of professional Maths tuition teachers who have proven track records to help students who are weak in Maths, or to guide students who are already achieving strong A's and want to maintain their good grades
MANY OF OUR CLIENTS ARE MOE TEACHERS, WHO WANT TO ENSURE THEIR CHILDREN SCORE THE HIGHEST GRADES
Your Math answering skills are equally as important as your ability to understand the concepts
Learn proven, correct, and effective methods to truly understand Math, and prepare meticulously for your exams
Tutors from Math Tuition Singapore will guide you on critical thinking skills, and will help you to identify and master the best solution for problem solving & heuristics
You will learn how to dissect and interpret questions from the exam marker's perspectives, given the time constraints in exam conditions. When you can give them that the answers they are looking for, they will give you the higher marks you need
A typical student has to battle hard to be heard in an average class size of 38 students during lessons in school. Whether you are an advanced student seeking AL1 at PSLE, or want to achieve much better grades at your O Levels or A Levels, Math Tuition Singapore has the largest database of specialized home tutors who can customize their lessons according to your requirements and goals
Practice, learn more, learn again, practice. Using proven methods. So that your grades will start to improve this semester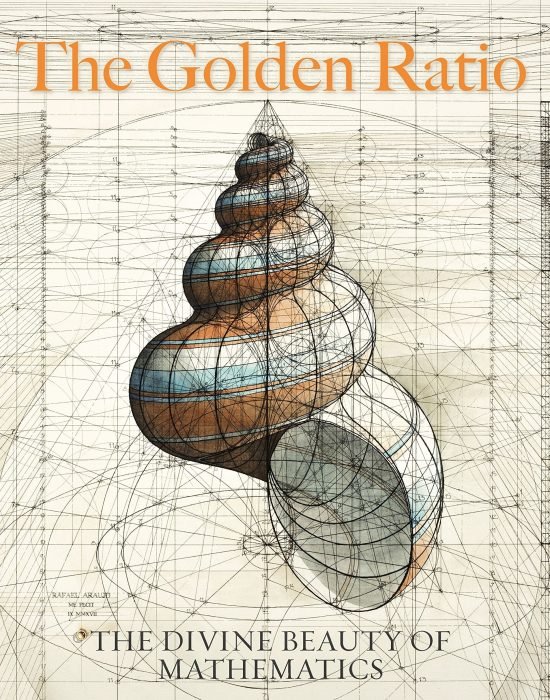 Do well in Maths, so that you can move on to more important stuff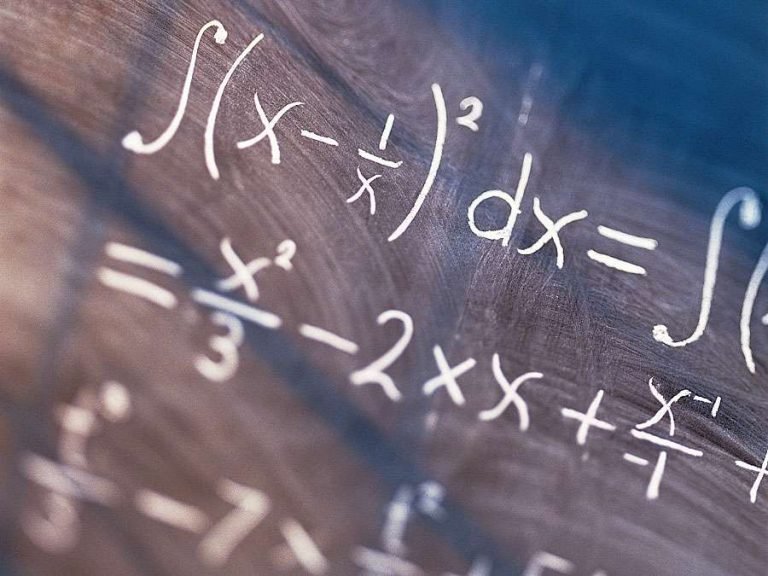 The pace of Math lessons in school is so fast. Before you can start to understand, the teacher has already moved on to the next difficult topic
Along the way, problem sums get more difficult and complicated. As you grow older, the challenges become greater. Many students then start to hate Maths 
If you don't strengthen your foundation NOW, you will be left further and further behind your classmates
Almost all students who do well in Mathematics are able to score high grades because they managed to find and hire good Maths home tutors
Being good in Maths is very important, because you will need good Maths skills when you study Chemistry, Physics, Combined Science, Economics, or Principles of Accounting
Our Maths tutors have consistently maintained a high success achievement rate since 2012. We are passionate and skilled in Mathematics, and are able to produce the most top scorers in Maths at PSLE, O-Levels and A-Levels
Our students do well because our tuition teachers reinforce key concepts in each Maths chapter
Students are taught crucial answering techniques for common and uncommon exam questions
Restate or simplify the Maths problem
contend with the ambiguity and uncertainties in Math questions
Our practice problems are specifically selected to repeat and reinforce what the student learns in class that week
look out for various keywords and to answer questions in systematic steps
inquiry-based learning, asking guiding questions to trigger and kickstart the analytical process of solving Math
Do well in Maths, so that you can move on to more important stuff
Lessons by Math Tuition Singapore produce consistent grade improvement and distinction rates every year. Math Tuition Singapore nurtures confident, passionate students and high achievers
Rave reviews and feedback from Parents and Students

For almost 3 months, Bernice attended Maths group lessons at a famous tuition centre. Her grades became worse and we decided that she really needed individual attention because Maths is such a difficult subject for her. Ms Gan is very friendly and professional. Bernice is less stressed now, and is more willing to listen to whatever Ms Gan was teaching. Ms Gan feels that Bernice will be on track to get AL2 or AL1 for Maths, as long as she keeps working as hard as she does now.

We wanted to get a Maths tutor who was very familiar with the marking schemes and exam requirements. Mr Teo is a former MOE teacher and he also helped to mark PSLE exam papers. He had been teaching Peter when he was in P5 and P6. Peter managed to score A* for his Maths and was accepted into the Integrated Programme.
All classes are aligned to the exact needs of the students

Ms Janice is a former MOE teacher. I chose her because she has First Class Honours in Mathematics and taught at a good MOE school. Terence used to score above 90 for Maths when he was in primary school (GEP). Now that he is in a top IP school, his classmates' skills in Maths are as good as Terence's - and many are better. We do not want Terence to fall behind. In order to get into a good university, he must be at the top 1 to 2 per cent of his entire cohort. Ms Janice is an excellent Maths tutor. She stretches Terence's abilities and is very encouraging when he is working on Maths problems ahead of the syllabus.

After teacher Steven clearly explains the concept, he will give me a few questions to practice on, to make sure that I can apply the methods correctly. Whenever I am confused or afraid to try, he would patiently use different ways to simplify the processes of solving those Maths problems. Every week, he chooses practice questions in the worksheets that are challenging. This helps me to think critically and build a stronger foundation. I knew that my confidence in Maths was definitely improving, starting from the 2nd month of tuition. This is a very effective way for me to learn. I used to hate Maths so much because it was my worst subject. Those days in P5, I did not dare think that I would score an A, but I scored an A for PSLE Maths. Teacher Steven is still teaching me, now that I am in Sec 3.
Our lessons are designed to help students think on their feet and react readily to challenging questions, just like how it is in the examinations. Through this, students learn important analytical, accurate, and quick-thinking skills

I was very playful in Sec 1 and Sec 2. Most of my good friends went to other schools, and I wasn't happy during Maths class. The wake-up call happened when I scored 34 for my first Sec 3 exam. I decided I should work hard, for the sake of my own future. Mr Haizan is very passionate about Maths. He could make some lessons fun, and would patiently help me work through all the difficult parts that I had difficulty understanding. Mr Haizan has over 15 years of tuition experience, and is familiar with the common topics that come up at exams. Very importantly, he showed me where my careless mistakes were.

Even though I have started the lessons from Math Tuition Singapore for only about a month, I can already see improvements in my work thanks to Ms Adeline. She is very kind and helpful and is willing to help clear any doubts I have. I started to become more confident in answering A Math questions too. Thank you!
In line with the latest MOE school syllabus, lessons by tutors from Math Tuition Singapore aim to build strong foundations in order to tackle high-order challenging questions, with the support of hand-picked resources for each student

Jeremy almost failed Maths in P3. He was not able to catch some concepts, even though he was quite good at other topics. Mr Kang gets along very well with Jeremy, and I am so glad. The previous tutor was too impatient whenever Jeremy could not understand his explanations. Jeremy told me that Mr Kang's explanations are very clear, and he summarizes the most important points that Jeremy needs to know in order to do well in those Maths problems.

Teacher Serene is very committed to helping me always score above a B. She has been teaching me since P6, and I am now taking my O Levels. Along the way, I've had teachers in school who teach too slowly or too quickly, or did not explain clearly enough. Teacher Serene's explanations are concise and to the point. She always goes the extra mile to check that I really understand before we move on to other Maths exercises. My grades are mostly A's, and she gets horrified whenever I get a B. Teacher Serene has definitely played an important role in allowing me to achieve today's successes.
Every student has the potential to excel in Maths, given the right instructions, resources and guidance. Even the last in class can be first. Math Tuition Singapore is very proud of our star students whose grades improved significantly!

Mr Pang is always punctual and very well-prepared for each lesson. We start by doing homework from school, because he wants to be sure that I definitely understood whatever was taught in school that week. When he finds that I am weak in certain concepts, he will create Maths problems for me to solve. With this type of practice, I have become very strong in Maths.

I resisted taking tuition, but my classmates had good Maths tutors and they were doing very well. Mr Ronald has a PhD in Engineering Math from Imperial College, UK. Best of all, he could explain patiently, correctly, and clearly. I worked hard, and scored A for my O Levels.
No tutor can guarantee that you will obtain an A in your A-Level, O-Level, IP school exams or PSLE. What we can guarantee you though, is that you will be taught all the concepts necessary for success

Some days, I pass my Maths tests, some days I fail. I listen carefully in school, but there are some things that I just can't get, even though I thought I understood the teacher when I was in school. Ms Devika teaches Maths at tuition centres, and she is able to immediately see which areas I needed help in. I score mainly B's now, and sometimes get an A. Feels really good.

Ms Lim goes through every single step that I use when solving Maths problems. She will mark and review while giving feedback on what I did well and what I must improve on. She always explains the correct solutions for the difficult concepts, and emphasizes why I must think through the necessary workings and understand them. Then, she patiently gives me the chance to practice and explain back to her why I chose a certain method to solve the Maths problems that she gave to me. I achieved an A for my A Level Maths.
COHERENT and CONCISE explanations

From the start of Sec 1, my grades in Maths were not good because I had difficulty in identifying the key requirements in each question. Ms Chan taught me how to identify key words, and she highlighted their importance. This allowed me to cross-link concepts and formulae from different chapters. It also speeds up my thinking process, which of course is so important when I need to save time during exams.

The pace that Maths was taught in school was a bit fast for me. My classmates didn't seem to have a problem, so they were able to do their homework on time. Ms Amanda told me that I needed about 2 months of intensive lessons for my Maths grades to improve from C6 to B4. True enough, that happened. She taught me till O Levels, and I scored an A.
Math Tuition Singapore wants to encourage students to take leaps, draw connections and build critical thinking skills

Mr Fung carefully selects Maths questions that include a variety of problems in A-Maths exams. He helps me analyze and break down each problem sum into small and manageable parts. This way, I was able to practice on a larger range of questions that had been appearing in O Level exams. This saves precious time for me to solve the "unseen" or "shocking" questions during the exams.

Ms Lee is so very good at Maths! She has a Master's in Maths and amazes me during every lesson when she effortlessly solves the problems I was having difficulty with. I was the top Math student in my primary school, and my parents wanted a tutor who could push my Maths talents even more. To add a bit of fun to some lessons, she and I would compete to see who can come up with the correct answers, fastest. I felt so good whenever I won...even though I think she had been kind in letting me win some times.
Math Tuition Singapore is confident that you will outperform your peers
The Complete MOE Syllabus: With Careful Step-By-Step Exam Preparation
Every year, Math Tuition Singapore focuses on the most relevant topics. We use the most updated lesson plans
Our Math tuition teachers understand that students have busy schedules
The goal of our Maths home tutors is to create a syllabus and learning pace that allows the student to outperform in the examinations, yet does not require excessive studying time
The Mathematics exam paper can seem overwhelming at first, with numerous topics, multiple concepts, and endless equations ― but we are confident that our students can master the required topics in time for the exams
Do well in Maths, so that you can move on to more important stuff
Math Tuition Singapore Internal Links