Math Tuition Jobs In Singapore
Unlike other generalist tuition agencies, we have chosen to specialize in only Mathematics because it is our core strength.
Our 17,000+ Math tuition teachers focus all resources on perfecting the studying and revision of Maths.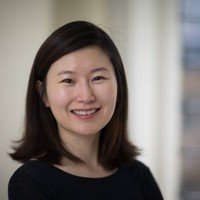 Adeline Teo – PhD, Mathematical Physics, (Princeton University)
Manager, Education Optimization, Math Tuition Singapore
Math Tuition Assignments Registration Form
Primary School Math Tuition
PSLE Math Tuition
Secondary School Math Tuition
GCE O Level Math Tuition
Integrated Programme Math Tuition
Junior College Math Tuition
GCE A Level Math Tuition
International Baccalaureate Math Tuition

Many assignments for Math tutors Singapore.
Best home tuition rates, according to the tutor's experience, academic qualifications and ability to help their students' grades to improve.
Math home tuition in Singapore: In person (preferred by parents and students), and online tuition.
Parents are always seeking teachers for IB tuition Singapore, and experienced tutors for primary school, secondary school, IP, GCE O Levels and GCE A Levels.
SG Tutoring - Choose from over 100+ new daily Math tutor jobs
Math Tuition Jobs In Singapore